---
Mark Houghton
These works quietly demand to occupy the contexts within which they are created for.
The painting/objects often incorporate diverse materials such as canvas, cement, metal and plaster to suggest absence and presence, failure, tragedy and loss, yet their seductive, intensely worked surfaces and surprising scale and form infuse the works with hope and optimism and embrace the viewer.
As well as referencing the built environment, these works suggest their own construction and deliberately instigate a dialogue with the architecture of the site within which they are placed. An interdependency with our environment is intimated and the impossibility of an individual identity that is not shaped or marked by relationships, incidents or experiences implied.
The surfaces embody time and a physical relationship within a two dimensional surface that is drawn into a three dimensional space. Despite repetitious manipulation - building up, sanding back, scarring, painting, rubbing, erasing, revealing and being chipped away at - the works vie for life. This evidence of human endeavour is knowingly seductive, contemplative and contains a vitality that seems pertinent for a screen based, technological age.
Works on Paper
4 White, 2020
aluminium, plaster, paint, ink, metal fixings - 250 x 125 x 4cm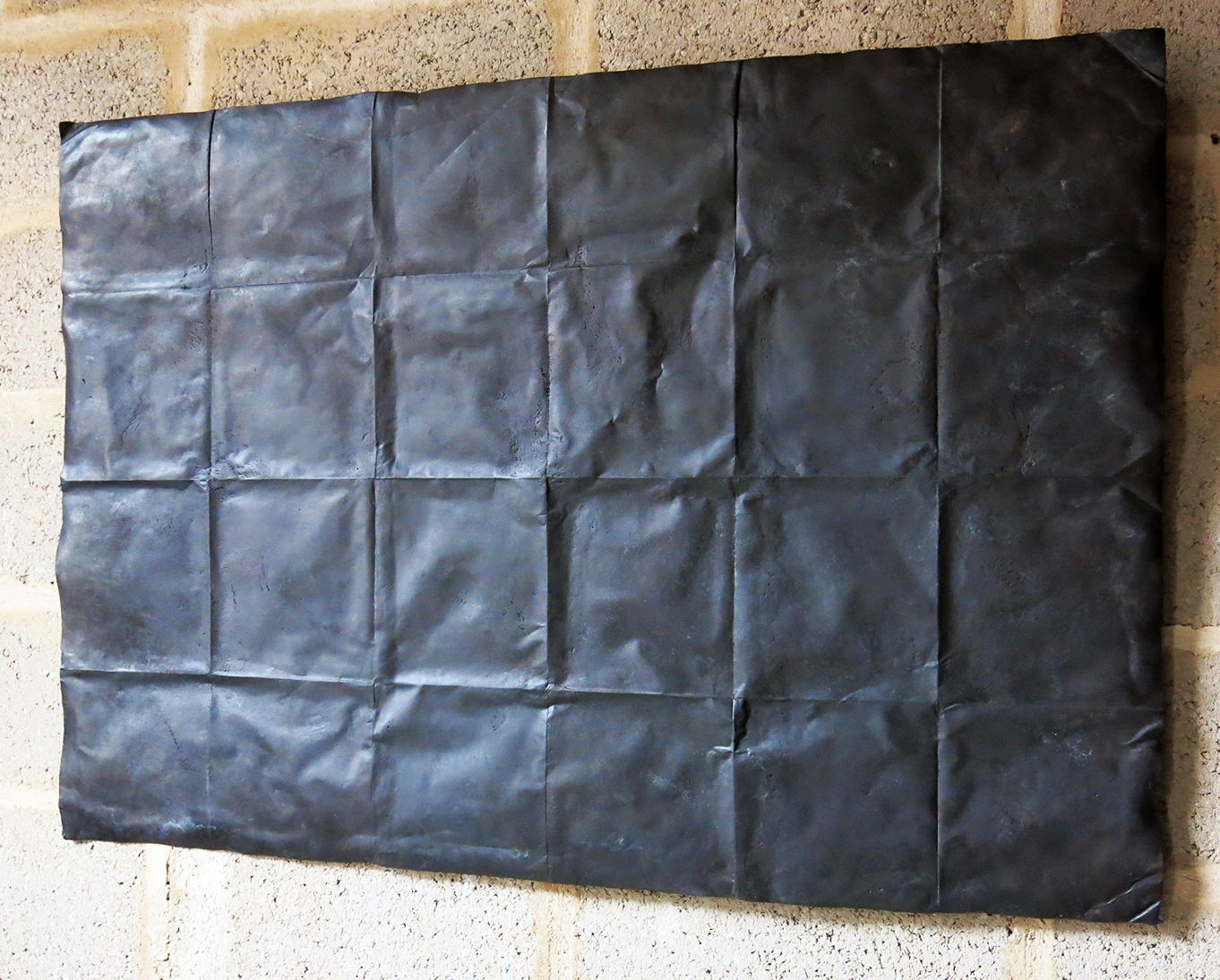 Plan, 2019
bronze 118 x 82 x 3cm
Klappen, 2020
aluminium, paint, metal fixings - 250 x 125 x 4cm
Lost for Words, 2019
bronze - 29 x 21 x 3cm
Left, 2019 - detail of 19 gloves
bronze - dimensions variable
Two Wrongs, 2019
neon and transformer unit - 30x30x6cm each