---
Michael Thomas Murphy




Murphy's ceramics and drawings respond to the things surrounding him daily, both online and off, reflecting on bodily and haptic experience. The drawings inform the ceramics and build on the drawings' defining lines, shapes, and overlapping layers. Each ceramic work is built on the exact dimensions of the drawings. The work tends to veer towards abstraction through the flattened perspective and muted/reduced colour combinations. A state of occurrence exists where it is not clear if everything is collapsing and falling apart or on the contrary, forming and coming together. Combining all these constructed elements and midway transitional domains gives the work tension and dynamics with the size creating an affinity to one another.

Murphy has exhibited widely in both UK & Ireland, most notably the RA summer exhibition in 2017. He is also part of many private and corporate collocations.

Michael Thomas Murphy (B.1983) is an Irish artist who lives and works in London UK. He studied at Dun Laoghaire IADT where we received a BA (Hons) in Fine Art (2006) and then at Chelsea College of Art (UAL) where he gained an MA in Fine Art, (, 2009). His practice consists primarily of ceramics and drawing.
Fall, 2018
porcelain glaze 383 x 237 x 10 mm

Steam, 2017
ceramic & glaze 215 x 172 x 10 mm

Vest, 2016
ceramic & glaze 300 x 233 x 10 mm

Layer 2018,
porcelain & glaze 445 x 315 x 15 mm

Jungle Bush, 2018
porcelain & glaze 450 x 320 x 15 mm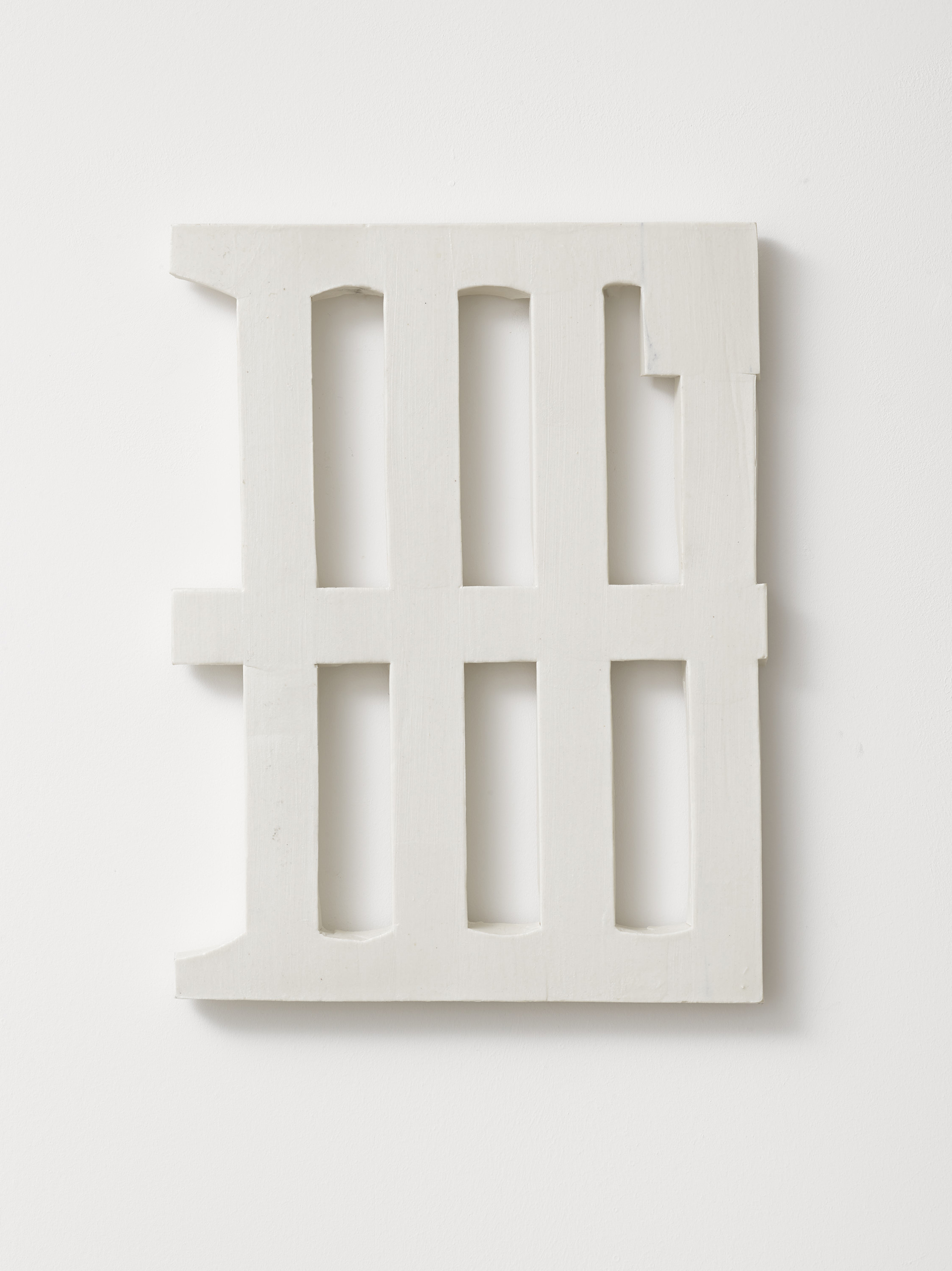 Greet, 2016
porcelain & glaze 289 x 221 x 15 mm